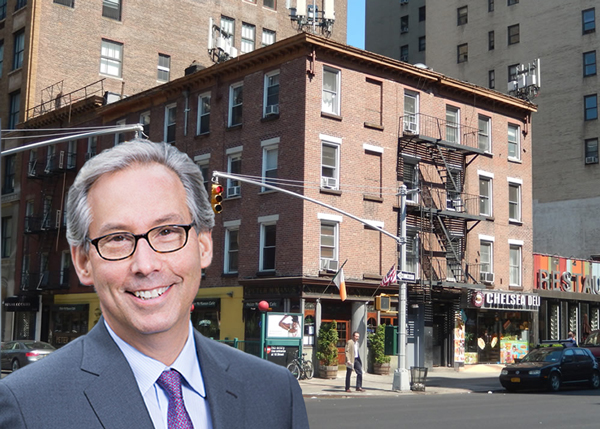 Midwood picks up a pair of Chelsea buildings for $23M
Seller Renatus Group bought mixed-use properties last year for $10.5M
John Usdan's Midwood Investment and Development picked up a pair of mixed-use Chelsea buildings for $23.4 million.
The Park Avenue-based firm bought the properties at 152 and 154 Seventh Avenue at the corner of 19th Street from the Renatus Group, property records filed with the city Friday show.
Representatives for Rantus did not respond to a request for comment, and a spokesperson for Midwood declined to comment.
Renatus bought the properties for $10.5 million last year from longtime owner Michael Connolly.
Broker Matthew Marshall of Marshall Real Estate, who represented Renatus in the sale, said the investor made a number of improvements to the properties, including gut renovating a number of apartments and converting them from rent-stabilized to market rate.
Renatus renewed retail tenant Peter McManus – one of the oldest family owned bars in the city – to a 10 year lease and re-tenanted two other retail spaces. The properties come with about 14,000 square feet of air rights, which he said Midwood could monetize down the line if they choose to redevelop the properties in the future.
"Midwood's purchased what's basically a stabilized asset that has the future potential for possible development down the road," he said.
Brooklyn investor Joseph Brunner, who had been rumored to be connected to Renatus, appears as the signatory for the seller in property records.
Article posted: https://therealdeal.com/2017/10/13/midwood-picks-up-chelsea-buildings-for-23m/
Comments are closed.